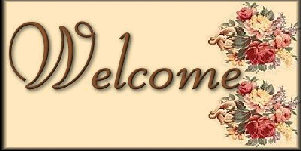 To Mary's Quiet Place

There is a quiet place

far from the rapid pace

where God can soothe my troubled mind.

Sheltered by tree and flower

there in my quiet hour with him

my cares are left behind.

Whether a garden small,

or on a mountain tall

new strength and courage there I find,

and then from that quiet place

I go prepared to face a new day

with love for all mankind.

(Ralph Carmichael)

____________________________________

Welcome to all who visit this site. We all need a quiet

place to go to when the troubles and turmoil of life gets

us down. A place we can go and talk to the Lord.

To seek His guidance, comfort and strength and to feel

His love for us. He loves us so much.

On these pages I have placed some special poems

and the lyrics to some songs that have special meaning to me.

Some of the poems may be well known,

while others are from people that are really dear to me.

They are no longer here, they have gone home,

but I find comfort and strength in reading them.

Hopefully, they will help you, too.

So, take a break and let our Savior talk to you and may

you feel His love for you.

God bless you.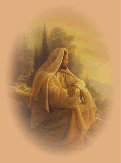 "Be still and know that I am God"

Psalm 46:10

_____________________________________





My Other Pages







(This site in the Web Ring is owned by Mary)


Worthy Christian Forums
Midi playing is " As We Seek Your Face-Jesus Draw Me Close"
Music & Words by Rick Founds